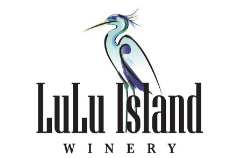 Lulu Island Winery is Metro Vancouver's largest winery. With a landmark grape tunnel, and beautiful fifteen acres of grapes, the winery estate is nestled in Richmond's agricultural land. The Tuscan inspired property features high-tech driven production area with four large tasting rooms and ample coach parking.
To best serve our customers, Lulu Island Winery offers free wine delivery within the lower mainland with 10% OFF for all selections of Lulu's wine. Phone orders and Email orders available as well. Curbside service available for people who wish to pick up their order in the car.
(Terms and conditions may apply to delivery service)
Languages spoken: English, Mandarin, Cantonese
The true experience comes with great complimentary wine tasting and the exceptional wine ambassadors, who are passionate about sharing the varietals of fruit wines, table white and red wines and award winning Canadian Icewines.
Open daily 10:00a.m. – 6:30 p.m.
Features:
Wheel Chair Accessible
Free public wifi
Parking Available