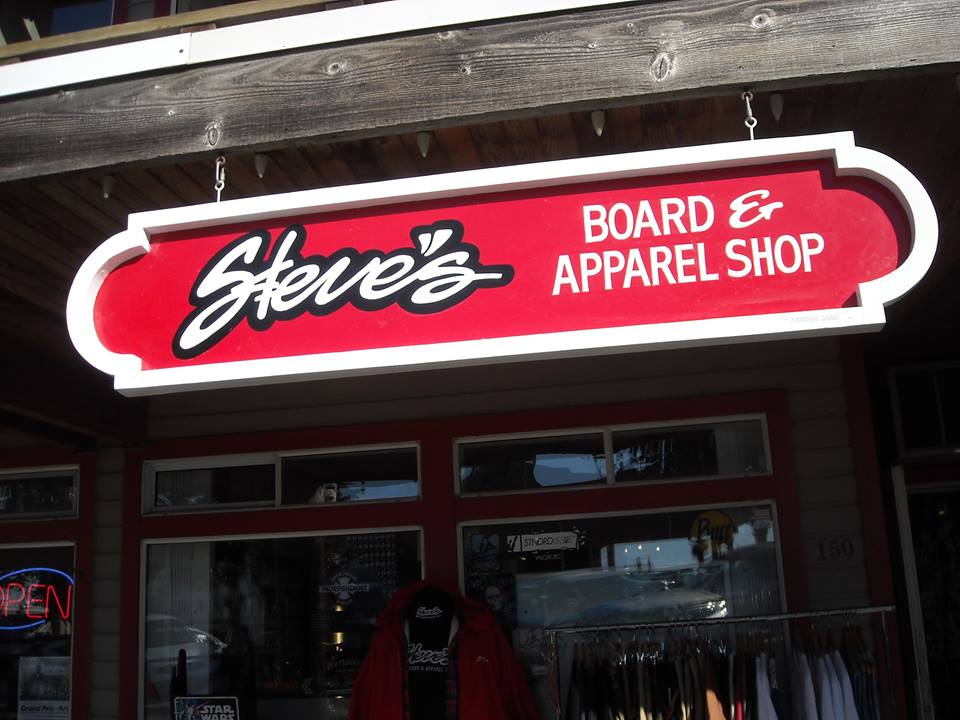 Steve's Board and Apparel is an independently owned and operated skate shop, and has been opened since September 2013. We carry many brands of skateboards, including Landyachtz, Penny, and Sector 9 cruisers and longboards.
We also specialize in repairs, gripping boards, and offer custom made items. Aside from skateboards, we also offer a variety of different athletic clothing brands, including Element, Quiksilver, RDS, Grizzly, and Thrasher.
We are always on the lookout for new and interesting merchandise for different seasons. Skate safe and happy skating!
Features:
Wheel Chair Accessible
Pet Friendly
Family Friendly